Public Affairs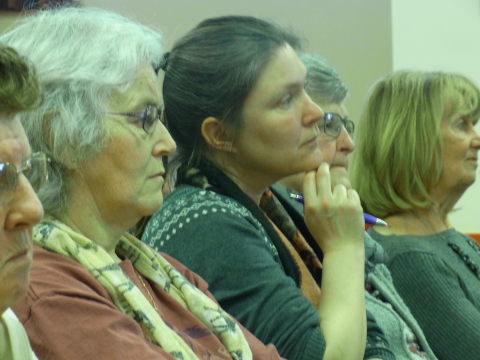 The aim of this Sub-Committee is to keep members up-to-date on matters of public concern.
We advise, initiate and undertake to follow up work on National and County mandates of social concern, including the National Green Hearts campaign and International Women's Day.
The Sub-Committee includes the following Norfolk Federation appointments: ACWW Representative, Carers & Health Matters, Environment Officer, Climate Ambassador, and Resolutions Co-ordinator
So that our voice is heard, the Federation has appointed Committee members to represent the WI in other organisations: these include Age UK Norfolk, Norfolk Carers and the Norfolk Bus Forum.
We arrange events on diverse topics such as science and the environment, health and home, and women's affairs locally and globally. The annual Women Walk the World, part of ACWW, is a popular event organised by the Committee.
One of our most important jobs is to guide WIs through the Resolutions, organising information days for members, with experts to give us more background information before we cast our votes.
Please write in if we can help you in any way.
Would you be interested in getting more involved in NFWI Public Affairs?
Promoting National or Norfolk campaigns in your part of Norfolk?
Discussing Resolutions: possible or actual?
Hearing more about NFWI PA Events?
Joining us?
Please use the "Contact Us" tab to get in touch and find out more.
A number of WIs have a Public Affairs Link (Norfolk PALs).
Contact us if you are interested.
From 2010 to 2018 this multi-organisational group organised an event for International Women's Day on 8th March each year.