The Federation Events Sub-Committee is happy to welcome our members to the various events that they are planning to offer in the future. All events will comply with any restrictions that might be in place at that time. At the moment numbers are being kept to a lower maximum.
WIs will be notified of our forthcoming events via the mailing, Norfolk WI News and our Facebook pages. Information will also be available on the Website.
Special events are in the pipeline for fun day workshops and lunches with speakers.
City Walking Treasure Hunts:

These were found on our last Treasure Hunt, what will we find next time?
There are the regular events: the monthly Nosh and Natter lunches, the Jig-saw Races with lunch or supper, the City Walking Treasure Hunts, and our bi-annual Garden Party when there is, on occasion, the opportunity to don a smart outfit and hat.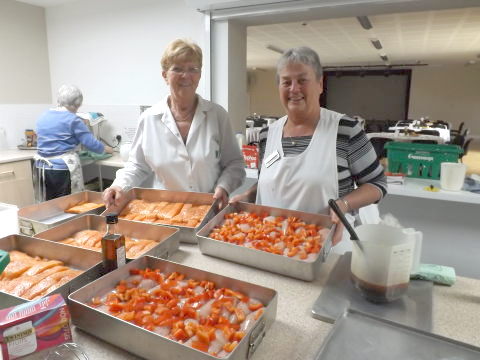 Please remember when booking any event that includes food, to inform us of any allergies or dietary requirements.