The WI nationally encourages members to become Climate Ambassadors, to disseminate information about the environment to members.
One of the original WI Climate Ambassadors is on Norfolk WI Public Affairs Committee
We particularly focus on the work with the Climate Coalition to remind people of Climate issues by wearing Green Hearts on 14thFebruary every year.
In 2021 ... ... ...
Dippy Came To Norwich Cathedral
13th July to 30th October 2021
Norfolk WI was invited to highlight Climate Change in the accompanying exhibitions and, in view of our link to the Climate Coalition, we put on a display of Green Hearts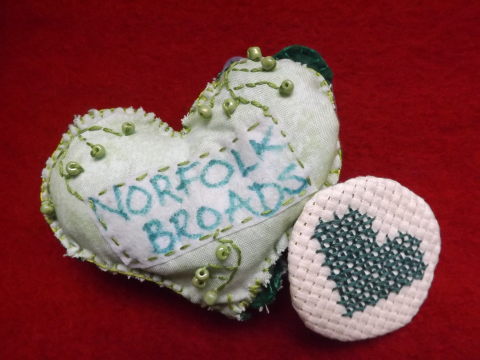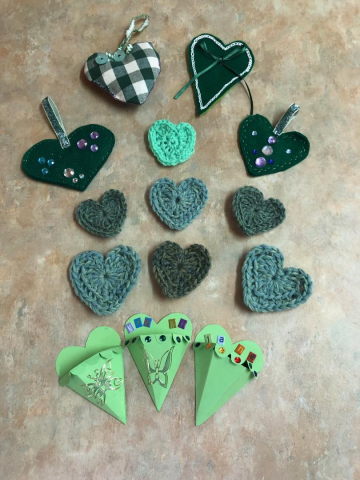 EDP Opinion Article 2019 "Show The Love"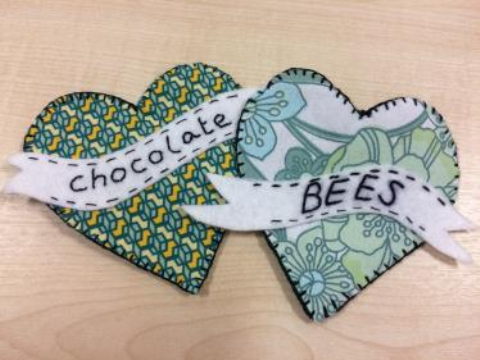 #SHOWTHELOVE2022
The Climate Coalition's Campaign during February
SHOW US "How Green is Your House"
Click on the picture to download the flyer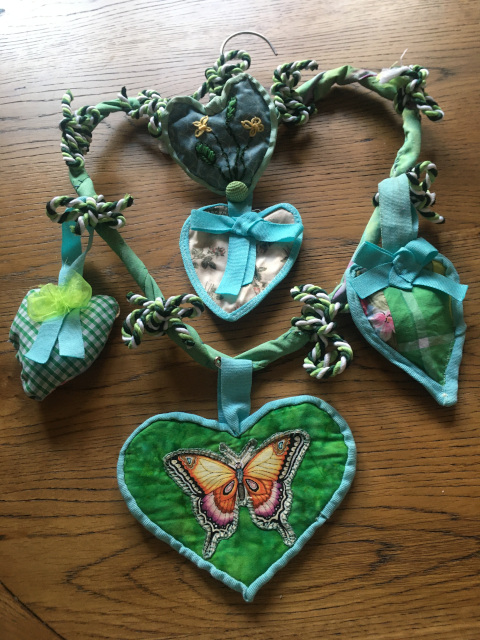 A Bee's Eye View
by Angela Smith, Programme Secretary Mundesley WI
Yawn! It is time to get up. My fellow bees are all starting to move about as I can hear them humming. It is warm in here. The sound of humming is warming up the hive. My shift starts soon. As I slowly stretch my legs and wings, I hum the same tune as the others.
My squadron is becoming more active as we wait for orders from our Queen. At last, the returning squadron begins to arrive, one by one. We do a dance as this is our way of communicating with each other. They relay to us where the best pollen is and how far it is from home. Once all the communications are finished, we then wait for orders to go. Our glorious Queen passes the message to leave and we all start to vibrate our wings with anticipation. One by one we leave the safety of our home and fly out into the beautiful warm sunshine.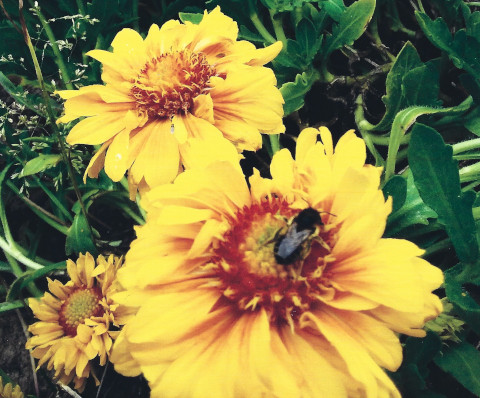 My journey is a very scary one. I was chased by a bird. I dodged and wove about the hedgerows and bush's darting in and out. Eventually, my pursuer gave up the chase. I was too quick for her this time. Eventually, I found a garden being tendered by a lady. There were lots of flowers all very bright and full of pollen. Just waiting for me to transfer from flower to flower. This place fitted the description that was transferred to me by the other squadron. Down I went like a small bullet, a little too fast, and crashing into the big bright pollen bowl of the flower. I shook myself and moved about and became covered in pollen. It stuck to my legs, so I moved from flower to flower robbing them of their nectar while dusting them with the various pollens from the other flowers. This would help the next years' growing to continue. With the flower's growth, this would help with the world's needs, as pollinators encourage growth and the production of oxygen for this beautiful world we all live in
I became so heavily Laden with pollen that it became time for me to fly home. I liked this garden with its beautiful Flowers so many varieties that would attract me and my squadron there. My favourite Flowers were the yellow marigolds and lavender
I had flown around many of the gardens on my journey home taking note of where they are so I can relay their locations. I was a little slower, but at least this time I was not chased. I could see the countryside better. There were many WI ladies in their gardens tending to their flowers which were waiting for the other squadrons to arrive and help to pollinate their gardens ready for next year's growth
On arrival back home we are greeted by our guard. This again looks like a dance routine but with the right signals, we can all enter our home, depositing our loads and rest.
You might even see me and my squadron in your gardens. I have a white tail and I'm quite big, but I am friendly so please say hello. I might even land on you but do not be afraid I will not sting you as it is very dangerous to me. It is said if a bee lands on you it is a sign of good luck. It is the same if I stray into your home so please leave your window open then I can fly away.
I have a name it is Bombus Lucorum, but I like being called a white-tailed bumblebee. I produce a small amount of honey, but this is for our young. My cousins produce lots of honey for which they are famous. However, we all agree that the best nectar and pollen comes from the WI gardens of Norfolk.