Arts and Leisure Activities
Arts and Leisure Activities
NEW! The Elizabeth Bell Challenge 2021/2022
Inspiring Women, now and always!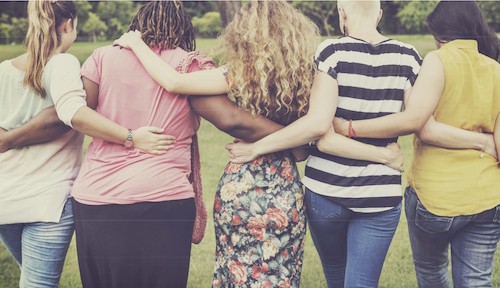 WINTER BOOK REVIEW

WINTER QUIZ

Dances & Dreams on Diamond Street

by Craig Revel Horwood

I was looking for a new and light hearted book to read on a winter evening and it was a choice between Anton Du Beke's latest offering and this book. This one happened to be on the library shelf when I visited.

Set in 1994, the book follows a disparate group of people in a shared townhouse in Camden Town. The residents include singles, a couple, a male nurse, gay men and aspiring dancers. I can imagine Craig experiencing a similar lifestyle in the past. It has an apparent light and fluffy surface, but touches on some serious themes.

There is the loneliness of Lil in the attic, the mental health problems of Pete who has difficulty communicating other than through his poetry. Lachlan, a male nurse has a secret tragedy in his past which has led to depression and guilt. Cat and Justin, at first sight are a happy heterosexual couple, but Cat's life is blighted by Justin's coercive and controlling behaviour. Danny is a gay dancer turned choreographer, designated head of the group, but even he has his own insecurities, and is recovering from past rejection. Finally there is the newest arrival, Jewel a timid young man who has fled from parents who could not tolerate his 'differentness'. He describes himself as gender-fluid, loves sewing, embellishing charity shop clothes, dressing flamboyantly and using exotic make-up. Think Boy George. This leads to him being subjected to homophobic attacks.

The story follows the group over 6 months of amusing incidents and escapades, against the colourful backdrop of London's Camden Town. Along the way, they bond, help each other to overcome their problems and become an unlikely family of friends.

I enjoyed this book and I'm rather glad it was on the shelf and not Anton's 'A Christmas to Remember' which the blurb describes as 'a festive romance', and doesn't sound much like my Cup of Tea!

Lesley Sanders

RHYME TIME

The Idea, but not the questions, pinched from

Richard Osman's House of Games!

1a What an elephant has?

1b Sailors sleep on one?

2a A Salmon?

2b A Bowl?

3a A Ruler?

3b A gold band?

4a The head of a City Council?

4b A strata of rock?

5a A digit?

5b To hang around?

6a Part of the hands?

6b A book of the Bible?

7a Hole in rock?

7b Rescue?

8a Elizabeth 1 was?

8b A fish?

9a Classical composer?

9b We are all?

10a a nomad?

10b An English Port?

11a Fat school boy?

11b Prowling lion?

12a Hot weather cooler?

12b Comic book character?
We are going on holiday!

Click on the link, to download full details and the application form

We continue to organise demonstrations, lectures, instruction and competitions in leisure and sporting activities

Among the regular events which take place are 10-pin bowling, scrabble and darts tournaments

The Bridge Club meets on Wednesday mornings in The House and holds bridge lunches twice a year.

The Mah Jong Club also meets fortnightly in The House.

There are taster days for activities that members have expressed an interest in
Oh Yes, We Did!

TAKEOVER BY ALL FEMALE? TROUPE OF ESCAPEES

Are we safe, is this contagious, will we go viral, will it happen again?

Last night we were made aware that a number of females from a supposedly "in"/"un" - secure facility, attempted and then succeeded for almost half an hour, to take over the airwaves.

They called it a "panto"! At this time of year? Or was this an evil viral or even binary code word for something else? No men were seen during the entire half hour and there has been some concern expressed for their well being, safety and sensitivity in being elsewhere. Unfortunately, most of these women (for that is what they appeared to be!) were in heavy disguise and it was difficult to discover any identities of the miscreants.

Another seemed completely caught up with the subject of gold and the banking of bags.

She revealed that she was wearing a very expensive and therefore very small hat – had she purchased it with some of this coinage?

One of their number, dressed in silver and waving a star, sang a lot.

The "small p" police are now searching for the above silver-clad one, as well as one with pink hair and large glasses, who had paid unfortunate homage to an Australian Dame of some previous vintage.

Another wore a red hood and yet another had snow white hair and a penchant for ribbons.

They were accompanied by still more strange characters wearing flowers and disguises. All of them were constantly interrupted by a final character wearing a black silk hat with antlers or such like sticking out of the sides.

Some signage was also displayed whether to attract help or to give a warning was not made clear.

Any person with information about this "virtual" takeover should keep it to themselves and hopefully not have sleepless nights. There will be no reward except the knowledge that viewers participated in something that will probably not/possibly happen ever again???

It is to be hoped that normality will return in the next three to four months, we will be back on an A road with hopefully, either a satnav. that works, or a foldable map that isn't upside-down, and that all will be once again ... ... NORMAL FOR NORFOLK!

By "A.N.onymous"
The committee will continue to strive to generate new and exciting opportunities for fellow members.
As well as arranging outings to places of interest, the Sub-Committee also organises the annual Federation holidays.
We encourage members throughout the Federation to submit new ideas and requests to us through the Federation Office, so we can add new pursuits as well as old favourites to the calendar.