Diary
Click

on Dates/Events for more information and ... ... ...
Norfolk Federation Women's Institute Diary
Many events are open to all WI members and some to non WI members, often these are ticketed and must be applied for in advance (see Magazine, Norfolk WI News). Regular meetings of the Board of Trustees and it's subcommittees are also shown, these are for elected members.
Confused?
Please contact us (see tab above).
We will be pleased to help you.
PARKING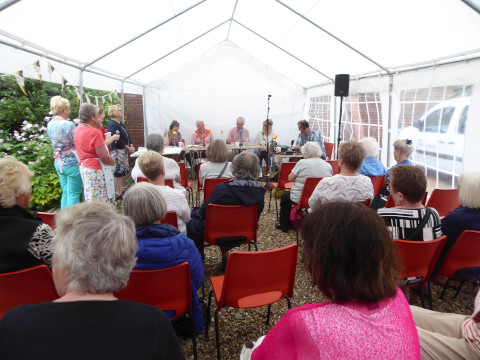 PICTURED: Car park in use by BBC Radio Norfolk, July 2019
We are lucky to have free parking in the centre of the city. Parking is available to anyone attending an event at Evelyn Suffield House and at other times may be available to members.
Ring the day before, to check availability.
Please note that the car park is CLOSED in August
With the House busy with events, no one, not even Board members, can assume there will be room!