ACWW (Associated Countrywomen of the World)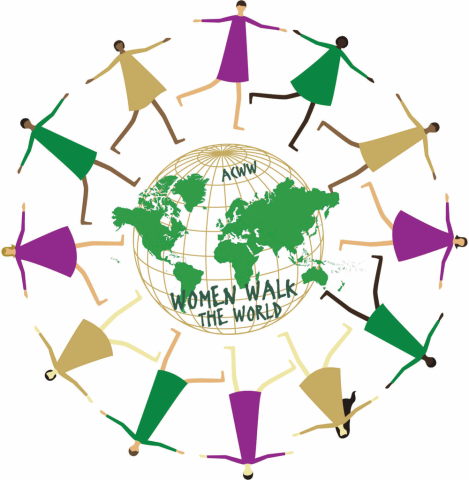 The WI has been associated with this charity for many years and we support its work by collecting money at meetings (Pennies for Friendship) and by taking part in the annual"Women Walk the World" walk at the end of April.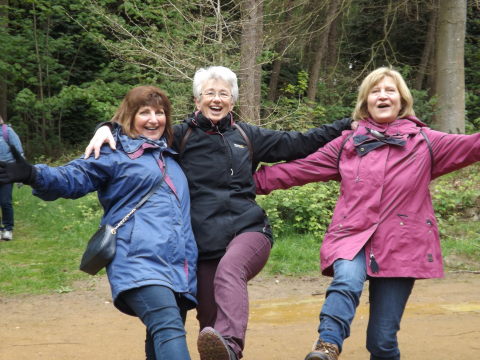 Individual WIs arrange to walk and maybe donate money or arrange sponsorship. The money goes to support women in rural communities all over the world. At the moment our money goes towards educational initiatives. We have a member of our committee who represents us at ACWW meetings and is happy to talk to individual WIs about the charity's work.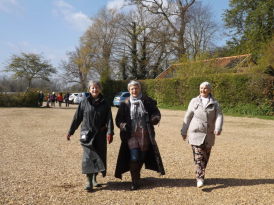 ACWW joins with UN Women to say 'No to Violence and asks us to 'orange the world'
#OrangeTheWorld is a UN initiative supported by ACWW and is 16 days of activism between 25th November, the International Day Against Violence Against Women (White Ribbon Day), and 10th December, International Human Rights Day.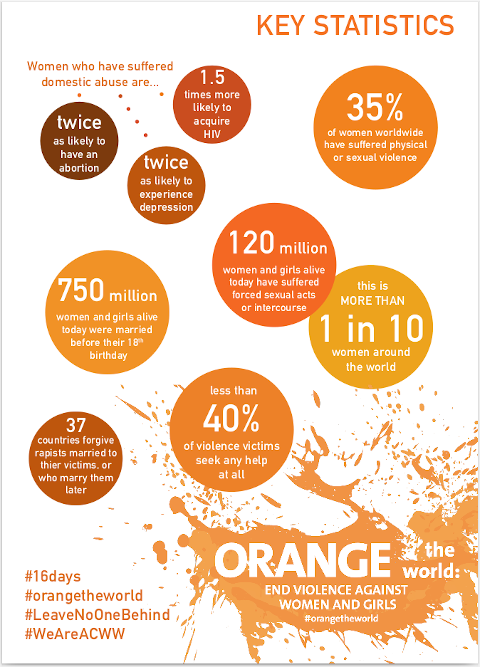 On International Women's Day March 8th 2021
Mary Dorrell, Norfolk WI Trustee regards water, which we take for granted, as a privilege for so many throughout the world.
"Like many households in Norfolk, we suffer frequent sewage flooding. This is distressing but it could be so much worse. There are many places in the world where my health would be challenged by the disproportionate effect that insufficient clean water and sanitation facilities have on women.
Throughout my life, I would have been open to abuse and attack while walking to and using a toilet or open defecation site.
As a girl, I would have collected water for the family, as this is primarily a girl's job. Later I would have missed school every month because inadequate facilities for menstruation meant that I was unable to keep clean. As a woman childbirth would have been dangerous. The carrying of heavyweights as a child may damage the pelvis. Maternity facilities often lack clean water, I might even have had to buy my own."
I #ChooseToChallenge Water Gender Inequality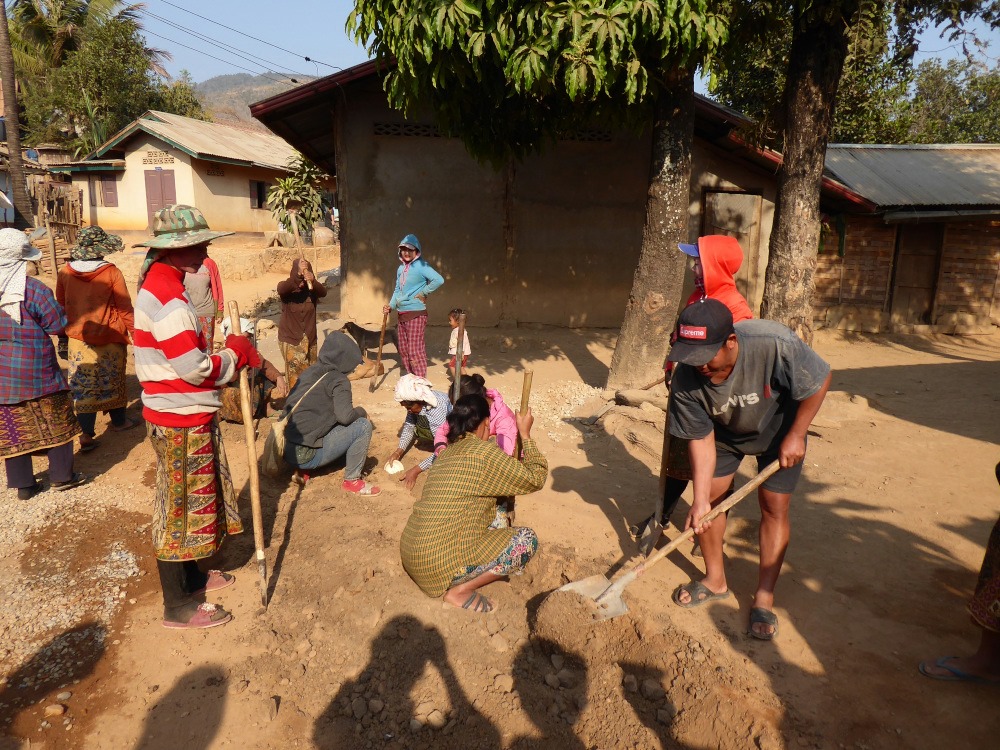 Pictured: women of Laos digging a route for their first-ever clean water supply into their village February 2020
Zoom Meeting on International Women's Day 2021

This involved Soroptomists, Norfolk Federation of WIs, Norfolk & Suffolk Victim Care
From 2010 to 2018 this multi-organisational group organised an event for International Women's Day on 8th March each year.