About us.
Taverham WI has members of all ages, from early twenties upwards. At our monthly meetings we have a variety of speakers and activities. We also have special interest groups who meet apart from the monthly meeting and a regular lunch outing.
We began celebrating our 60th anniversary in December 2017 and a group of talented members made a new table cloth for our meetings, it lists all past presidents and all the current members.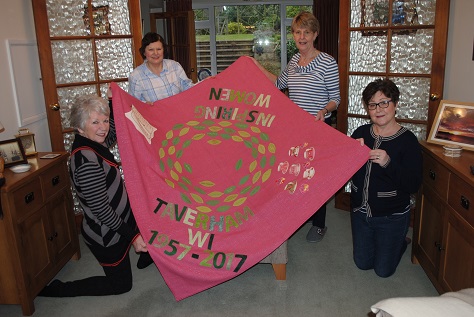 The unveiling of our 60th anniversary table cloth.