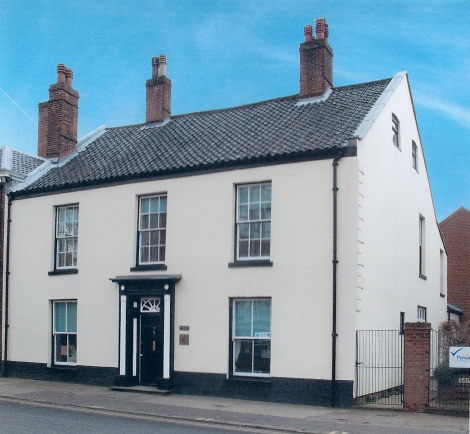 The House
The Federation Headquarters is at Evelyn Suffield House in Norwich (just a stone's throw from John Lewis).
Evelyn Suffield House, 45 All Saints Green, Norwich, Norfolk. NR1 3LY
It was bought by members in 1952, who raised the money to buy the House and was named after the first President and Chairman, Lady Evelyn Suffield. So it belongs to all Norfolk WI members!
It is the hub of WI life in Norfolk and all Federation Sub-Committees meet here.
| The House's opening hours are: | |
| --- | --- |
| Monday | 10:30am–3:30am |
| Tuesday | 10:30am–3:30am |
| Wednesday | 10:30am–3:30pm |
| Thursday | 10:30am–3:30pm |
| Friday | Closed |
So what will you find when you visit…?
To start with, you'll always find a warm welcome!
On the ground-floor there is:
A dining room– which is also used for craft days and where the Bridge and Mah Jong Clubs meet
The Committee Room – this is where the Sub-Committees meet and some workshops are held
The Front Office – which sells all the WI stationery and gift items, and is staffed by volunteers. You can leave your parcels in the Front Office while you do more shopping!
The Members' Room – where you can sit and relax with a drink, eat your lunch, wait for your bus, meet a friend, browse the book exchange.
There is also a loo!
Car Park– we are very lucky to have a car park at the rear of The House, accessed from Surrey Street. Parking is available for anyone attending an event at Evelyn Suffield House and at other times may be available. More information here. Ring the Office the day before to check availability; the website calendar also has information about availability.
The Garden– is maintained by the volunteer Gardening Gang and a WISP (WI supportive partner). It is a haven in the centre of the city, where you sit and relax – weather permitting!
AUGUST: in 2021 the House and Garden will be open during our normal hours, although in other years, please note that House & Garden are normally closed for essential work to be carried out in this month.