What do our Norfolk members enjoy?
Eating, talking and shopping!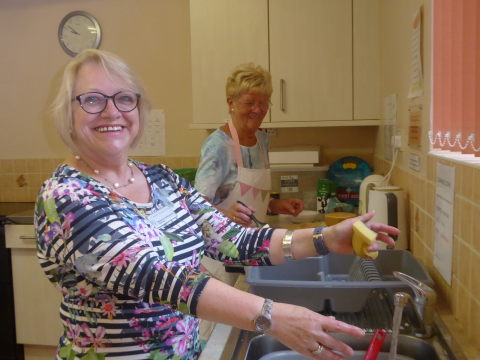 Nosh & Natter 2021
The Nosh & Natter team are eager to let you know that we can't wait to start again! We miss the first Friday of the month and meeting and seeing you all.
As soon as we are allowed we will let you know but only when it is safe to do so. The menu will probably carry on where we left off so just take this as the sample menu below.
Just as before be sure to tell us of any dietary requirements
Until then keep safe and take care
Coral Batchelor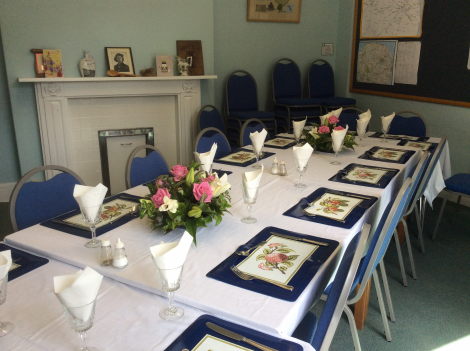 Nosh & Natter 2022
Nosh & Natter 2022 Booking Form
SAMPLE MENU
Two-course lunch previously £12 - Christmas special £15
Tickets sell out quickly and may be allocated well in advance
Menu

February

Roast Beef, Yorkshire pudding with roast potatoes and vegetables

Victorian Trifle

March

Chicken Mozzarella and tomato, baked potatoes and vegetables

Orange Tart

April

Pork Chops, winter roast vegetables

Toffee pudding with toffee sauce

May

Chicken Tagine and seasonal vegetables

Bakewell tart

June

Smoked Haddock & cauliflower gratin

Lemon meringue pie

July

Sweet Smoked Paprika Lamb with borlotti beans, seasonal vegetables

Pecan & Ginger syrup sponge with butterscotch sauce

July

Thai chicken and vegetable curry & rice

Pavlova & strawberries

September

Roast Pork, roast potatoes and seasonal vegetables

Blackberry and apple pie & custard

October

Beef and ale casserole, vegetables & potatoes

Apple frangipani tart crème fraiche

November

Burgundy Chicken potatoes and seasonal vegetables

Ginger sponge & custard

December

Turkey Christmas dinner with all the trimmings

Christmas pudding